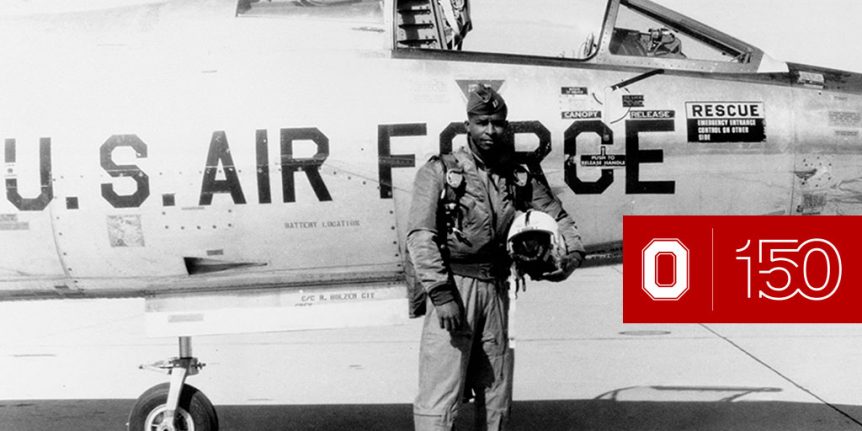 Maj. Robert Lawrence Jr. (1935-1967) received his PhD from Ohio State in 1965 in physical chemistry while serving in the U.S. Air Force.
Following his completion of the U.S. Air Force Test Pilot School in 1967, the Air Force immediately selected him as an astronaut in the Air Force's Manned Orbital Laboratory, an intelligence program to obtain high-resolution photographic imagery of America's Cold War adversaries. This selection made him the first African-American astronaut by any national space program. Lawrence's test flights later helped inform the landing performance of NASA's space shuttle orbiters.
Unfortunately, his career was cut short just a few months after his selection following a deadly crash during a training exercise. His legacy lives on though. In January 2020, Northrop Grumman named its 13th Cygnus spacecraft the S.S. Robert H. Lawrence in recognition of Lawrence's important place in aerospace history. The spacecraft delivered cargo to the International Space Station in February 2020.