Advancing A Culture of Research Excellence
On April 15, 2021, we gathered virtually for an annual celebration of the impacts of research and creative inquiry at The Ohio State University and beyond. Co-hosted by the Office of Research and Corporate Engagement Office, the Research and Innovation Showcase provided an opportunity to hear directly from senior leadership about research and innovation achievements as well as plans for the enterprise moving forward. Researchers shared inspiring spotlight talks, and the event culminated in the awarding of Ohio State's Innovators of the Year.
Watch the Research and Creative Inquiry Spotlight Speakers
Department of Surgery, College of Medicine
Associate Professor
Sylvester Black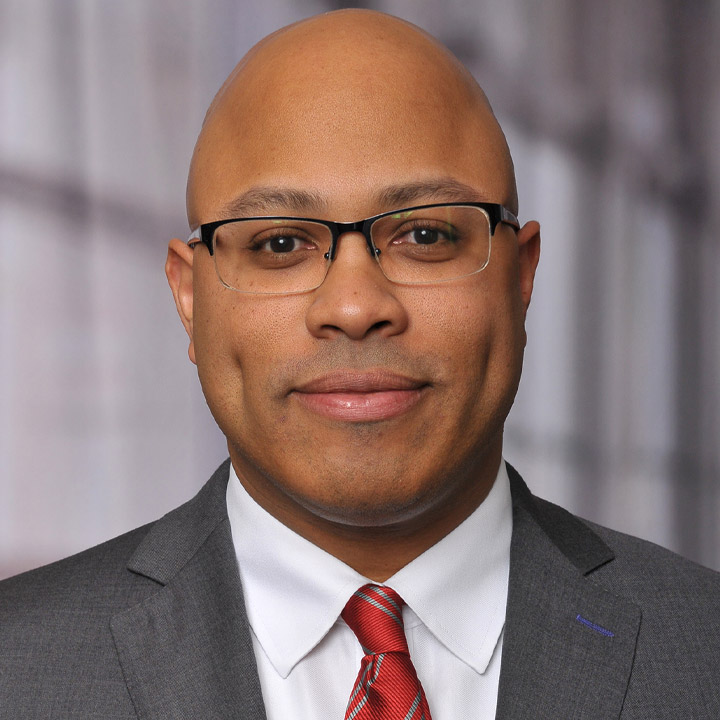 College of Public Health
Assistant Professor
Julianna Nemeth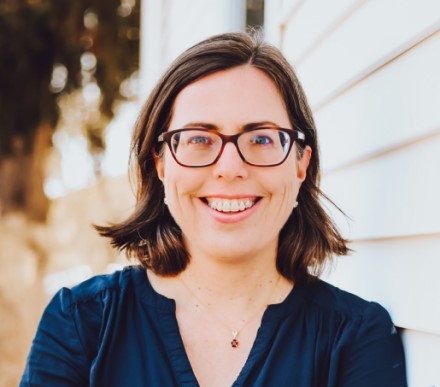 School of Music, College of Arts and Sciences
Associate Professor
Daniel Shanahan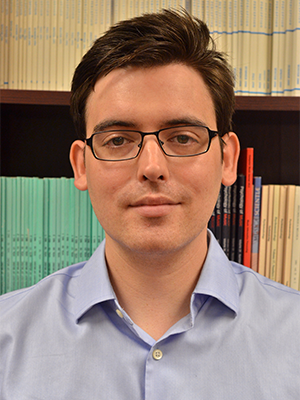 2021 Innovators of the Year
Innovator of the Year
Peixuan Guo, PhD
Sylvan G. Frank Endowed Chair
College of Pharmacy
Early Career Innovator of the Year
Abraham Badu-Tawiah, PhD
Assistant Professor
Department of Chemistry and Biochemistry
Next Generation Innovators of the Year
Jenny Barker
MD and PhD
Caroline Karbowski
Undergraduate Student
2021
Innovator of the Year Finalists
Peixuan Guo, PhD
Jianrong Li, DVM, PhD
Stefan Niewiesk, DVM, PhD, DECLAM
Judit E. Puskas, PhD
2021
Early Career Innovator of the Year Finalists
Abraham Badu-Tawiah, PhD
David Hoelzle, PhD
Mark Mitton-Fry, PhD
2021
Next Generation Innovator of the Year Finalists
Jenny Barker, MD, PhD
Caroline Karbowski
Matthew Trotta
Commercialization Milestone Recognition
At Ohio State, the act of discovery is at the core of our academic mission. In the classroom, lab, clinic or field, our faculty, staff and students pursue knowledge so that they may disseminate their discoveries to solve real-world problems and create new opportunities. We are proud to stand with these Ohio State researchers who have reached key commercialization milestones in patents awarded, technology licensed or startups founded.
Patents
Congratulations to the 75 Ohio State researchers that were awarded patents in 2020, representing work from eight colleges across campus. We recognize your work in creating novel solutions to some of the world's most complex problems.
Dinesh Ahirwar

Rizwan Ahmad

Brian Ahmer

Heather Allen

Robert Bailey

Michael Bailey

Melissa Bailey

Robert Baiocchi

Lauren Bakaletz

Saibal Bandyopadhyay

Joseph Barr

Gail Besner

Robert Brueggemeier

Nicholas Brunelli

Chi-Chih Chen

James Chen

Terrence Conlisk

Marcelo Dapino

Subinoy Das

Ian Davis

Duane Detwiler

Sajith Dharmasena

Adrienne Dorrance

James Durand

Prabir Dutta

Hesham Elgamal

Hamdy Elsayed-Awad

Atilla Eryilmaz

Liang-Shih Fan

James Fuchs

Ramesh Ganju

Ramiro Garzon

Steven Goodman

Renukaradhya Gourapura

Peixuan Guo

Lianwang Guo

Ryan Hahnlen

Ryan Harne

Leon Headings

Charles Hitchcock

W.S. Winston Ho

Craig Hofmeister

Boxue Hu

Andrew Huntsman

Ning Jin

Rami Kahwash

Pravin Kaumaya

K. Craig Kent

Alan Kinghorn

C. Emre Koksal

Arunark Kolipaka

Samuel Kulp

Kwang Joo Kwak

David Liebner

Chien-Liang Lin

Thomas Magliery

Edward Martin

Amber Patterson

Dehua Pei

Fengmei Pi

Lee Potter

Shaurya Prakash

Linda Saif

Chandan Sen

Rajiv Shivpuri

Said Sif

Orlando Simonetti

Vishwanath Subramaniam

Brandon Sullivan

Michael Sumption

Wei Sun

Dawei Wang

David Wood

Xingchen Xu

Xin Yang
License
Congratulations to the 40 Ohio State researchers whose technologies were licensed in 2020. We are pleased to see your work in the marketplace, where it can have an impact on society.
Oliver Adunka

Rizwan Ahmad

Amal Amer

Charles Tony Buffington

Robert Burkholder

Marcello Canova

Codrin Cantemir

Gregg Chapman

Glenn Daehn

Lakshmi Dasi

Yizhou Dong

Emre Ertin

Liang-Shih Fan

Randi Foraker

Daniel Gauthier

Metin Gurcan

Joseph Heremans

W.S. Winston Ho

Pengfei Jiang

Asimina Kiourti

Sanjay Krishna

Jianrong Li

Chien-Liang Lin

Thomas Magliery

Mina Makary

Matthew McCrink

Leah McHale

Stefan Niewiesk

Shahid Nimjee

Matthew Ohr

Christopher Orban

Siddharth Rajan

Thomas Rosol

Katelyn Swindle-Reilly

John Volakis

David Wood

Kenneth Yeager

Seth Young

Hongping Zhao

Shen Zhao
Startup
Congratulations to the 23 Ohio State researchers that had startup companies formed based on their technologies during 2020. We recognize your entrepreneurial spirit.
Amal Amer

Glenn Daehn

Lakshmi Dasi

Emre Ertin

Liang-Shih Fan

Randi Foraker

Daniel Gauthier

Metin Gurcan

Joseph Heremans

Pengfei Jiang

Asimina Kiourti

Sanjay Krishna

Thomas Magliery

Mina Makary

Matthew McCrink

Shahid Nimjee

Matthew Ohr

Christopher Orban

Katelyn Swindle-Reilly

John Volakis

David Wood

Kenneth Yeager

Seth Young