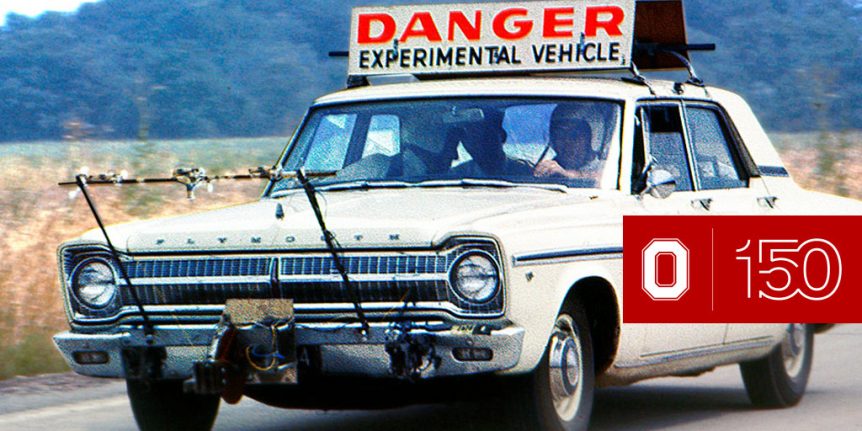 Robert Fenton, Electrical and Computer Engineering Professor Emeritus, pioneered the technology for the first wave of self-driving cars.  Starting in the 1960s, Fenton's research work focused on ways to improve driver performance and reduce traffic congestion.  Working with other researchers, he created a test car that was operated with a joystick controller within the vehicle. That work led to the creation of one of the first self-driving cars, which could be guided down the highway using electronics, which created a magnetic field, built into the surface of the road.
Because of the lack of available test tracks at the time, he often tested his products on unfinished portions of Interstates 70 and 270. Fenton and other researchers at Ohio State approached then-Governor Jim Rhodes and through those conversations, the Transportation Research Center (TRC) in East Liberty was eventually established.
Fenton was honored as an Institute of Electrical and Electronics Engineers Life Fellow for his discoveries within the field of electrical engineering and his work with automated vehicles. Additionally, Fenton was elected into the National Academy of Engineering in 2003.