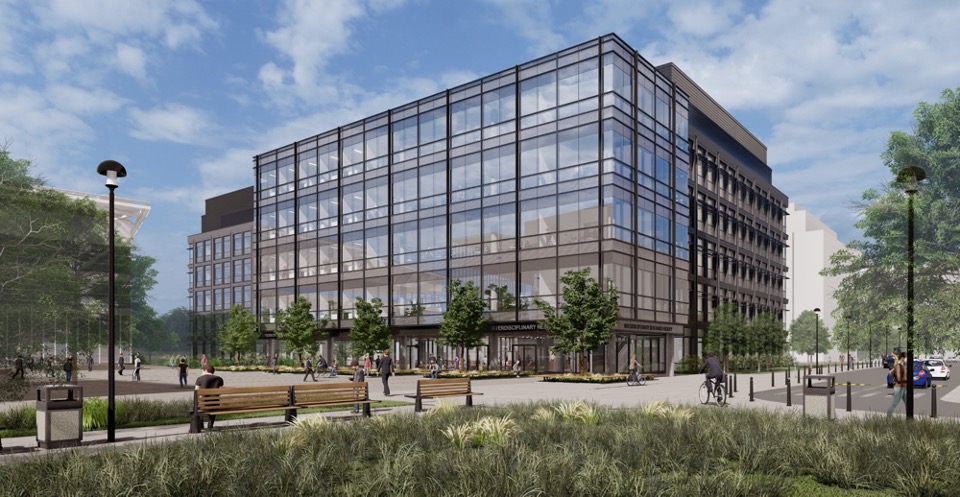 Progress continues on the Interdisciplinary Research Facility, which will anchor Ohio State's Innovation District. As an advocate for interdisciplinary research and creative expression, you are invited to sign one of the final structural beams for the Interdisciplinary Research Facility and become part of Ohio State's history.
Be part of history
The beam will be available for signing from Tuesday, July 13 – Friday, July 23 on the first floor of the Biomedical Research Tower (460 W 12th Ave, Columbus, OH 43210). It will be installed later in July 2021, and the facility is scheduled to open to researchers in the summer 2023.
To participate in the signing, please:
Follow all university Safe and Healthy Buckeyes guidance
Use the Sharpie pens that will be provided to sign your name 
Keep your visit short to allow others to approach the beam
We look forward to you being part of this transformative time in Ohio State's history. If you have any questions, email research@osu.edu.
Sincerely,
Grace Wang
Executive Vice President
Enterprise for Research Innovation and Knowledge                                                                            
Peter Mohler
Interim Vice President
Office of Research